As Chad Decker says in the clip below, V opens doors across the country to those "not just from beyond our borders, but beyond our imaginations" next week.
On the episode "A Bright New Day," Anna and company are issued American Visas, a fact that doesn't sit well with many citizens.
When one of them makes a death threat against the Visitors, Erica is placed in the awkward position of protecting her enemies. Watch a clip from the hour now:
[video url="http://www.tvfanatic.com/videos/a-bright-new-day-clip/" title="A Bright New Day Clip"] [/video]
As usual, we'll recap and review the episode in full after it ends. Check out a few photos from it below: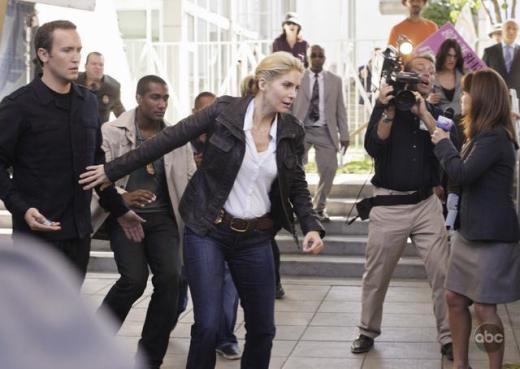 Matt Richenthal is the Editor in Chief of TV Fanatic. Follow him on Twitter and on Google+.