Elizabeth Mitchell has received the bulk of the publicity for V, and for good reason. We love that former Lost star.
But buzz has been building around Morena Baccarin since last week's series premiere. The Brazilian plays Anna, the leader of the Visitors, and she spoke to TV Guide this week about what's to come on the show.
A few excerpts:
On the Visitors: By Episode 4 you get a very good idea that we're not what we're all cracked up to be. There's more to it than we're saying. We are here for more than just a short while, and we're here for additional reasons than just water and minerals.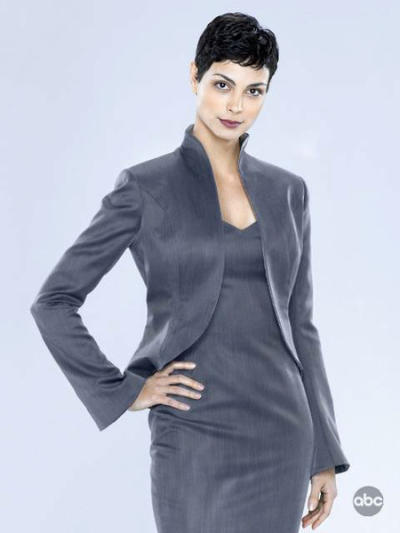 On Anna: Anna is very loyal to her people; that's a good quality. I think there are Vs that have been living among humanity, so they take on some human qualities. There are parts of Anna that, depending on who you ask, can be seen as good.
On the relationship between Anna and Chad: He's very ambitious, and he really wants to succeed at what he does. By the end of the four episodes, he's going to find himself in a real decision spot of not knowing which way to go, and maybe their relationship will progress into something else. The power shifts back and forth a bit.
On V spoilers: We get to see more about how the Vs live. There are more hints at how they do certain things and there's some really great plot twists. [There are] characters' worlds that collide that you wouldn't expect.
V airs a new episode tonight. Sadly, there are just two more to go after that; as the series takes a long hiatus and returns to ABC in March.
Matt Richenthal is the Editor in Chief of TV Fanatic. Follow him on Twitter and on Google+.