Welcome, readers, to a new edition of the 90210 Round Table!
As touched on in our review of "And Away They Go," we were disappointed by the events from this episode - but also excited by the possibilities they opened up for future storylines and relationships.
We hope fans are discussin developments in-depth in our 90210 forum and, as always, we encourage feedback to the topics analyzed below...
Did Liam and company's revenge against Jen live up to the hype?
M.L. House: Not even close. It didn't even make much sense. They shelled out money to purchase her random, expensive gifts; and hired some actor... all to simply lure her into a room? I don't know who the brains behind this operation was, but he/she spent about .6 seconds coming up with it.
Dr. Shepherd: No. The commercials made it seem like the entire hour would be focused on some cool, fun, suspenseful, intricate plot. Instead, Jasper and Annie's relationship got just as much air time. It was an insult to Ocean's 11 when Dixon compared their scheme to that movie.
The Barnacle: Who cares?!? Jen is gone! Woo-hoo! Now Ryan can move on and Liam can be let out of the doghouse.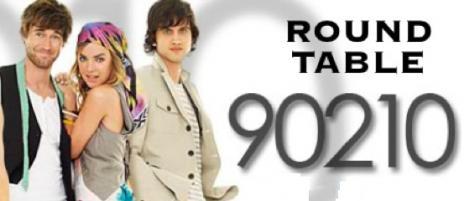 Are you on Team Naomi or Team Ivy?
M.L. House: Team Ivy! That girl is awesome! She's laid back enough to have sex with Liam, help him seek vengeance against another woman he banged and is willing to keep their relationship on the down low. Plus, she surfs!
Dr. Shepherd: Team Neither. Naomi and Liam have nothing in common; and Ivy's voice is lower than most males. I actually think Liam and Silver make sense. They both enjoy a good brooding.
The Barnacle: Team Naomi. It's easy to forget the end of last season, but remember how these two bonded at the dance? There's a unique bond between them.
Do you want Naomi and Annie to make up?
M.L. House
: No way! I'd love to see Annie interact with the core characters again, but these two are much better off as enemies. In the midst of her downward spiral, Annie was one of the few that could actually stand up to Naomi. Remember when she lied about sleeping with Liam and left Naomi speechless? That was great.
Dr. Shepherd: I want to see any storyline involving Annie that doesn't involve Jasper. This relationship started out intriguingly, when it seemed like he was seeking revenge against Annie for killing his uncle, but now it's filled with boring cliches.
The Barnacle: YES! Oh... sorry. I thought you said "make out."
Should Navid have accepted Adrianna's offer of friendship?
M.L. House: Not yet. It's great that she's on the (hopeful) path to recovery, but Navid has now given her a reason to stay clean. She has to earn back his friendship and trust.
Dr. Shepherd: I think he handled it perfectly. This was my favorite storyline by far. We've seen countless character plummet down a path with drugs before. I'm glad 90210 nipped this in the bud with Adrianna. Her speech to Navid after needing to work on herself was spot on.
The Barnacle: Friendship? No. An oral sex apology? Yes.
Matt Richenthal is the Editor in Chief of TV Fanatic. Follow him on Twitter and on Google+.