What's the latest on Cristina and Owen as we endure a month-long hiatus from the show we love? Let's turn it over to E! Online's spoiler Q&A this morning ...
Q: Please tell me there is hope for Owen and Cristina on Grey's Anatomy! I love them, and all this stuff with Teddy (Kim Raver) is giving me a coronary.
A: You are so not alone! But the good news is that I'm assured by a source that we have not seen the last of Cristina and Owen happy and together.
Word is there are many big fans among the Grey's Anatomy writers of these two, and Shonda Rhimes herself just tweeted: "I love Owen and Cristina too. A ton of Owen and Cristina stuff is coming up. In January. When we air again."
Is it January yet?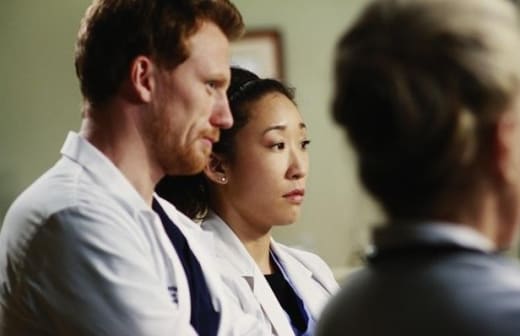 Steve Marsi is the Managing Editor of TV Fanatic. Follow him on Google+ or email him here.