Jake Pavelka is the ideal Bachelor: he's handsome, successful and clearly willing to read from whatever script ABC places in fromt of him.
Case in point: during an interview with The New York Post, the airline pilot was asked if he believes in falling in love on reality TV. After all, pretty much every single Bachelor-related couple has broken up.
"I don't understand why more haven't worked out," he replied. "They make it possible to completely ignore the camera. They don't put you in weird situations. They've never said "Can you retake this?" or "Can you say this?" Everything was realistic."
Right. Totally realistic. Like this impromptu football game that breaks out between Jake and his suitors on the show's season premiere.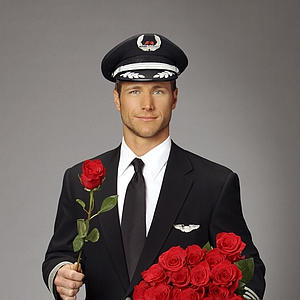 Pavelka and his package of pre-prepared lines debut on January 4 on ABC.
Matt Richenthal is the Editor in Chief of TV Fanatic. Follow him on Twitter and on Google+.