Lost season six spoilers are harder to come by than Las Vegas cocktail waitress that did not sleep with Tiger Woods.
Therefore, you can imagine our excitement when producers Damon Lindelof and Carlton Cuse pointed fans to a newly-released poster that's part of the The Lost Underground Art Project (located online at damoncarltonandapolarbear.com).
According to Cuse, "you should look in there and there will be a couple of clues to the final season that are embedded in that poster. It will make a lot of sense once you've actually seen a few episodes of the show."
Adds Lindelof: "Look at the poster and think of the things you've seen on the show, and then whatever else is left, that's a clue for Season 6."
We wish it were that easy. Take a look for yourself: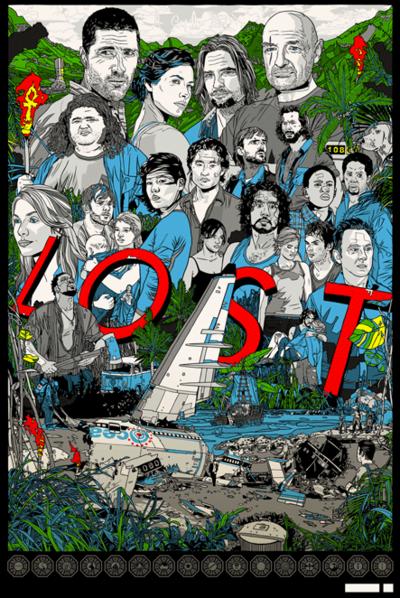 We have no idea if these are the "clues" the producers are hinting at, but the TV Fanatic staff has noticed the following about the poster:
Supposedly dead characters such as Boone, Mr. Eko and Shannon are featured.
That is an Oceanic plane... but this is not the setting of the original crash.
Richard Alpert is nowhere to be found.
That's likely Kate in the top row, alongside Jack and Sawyer... but doesn't it look a bit like Ilana?
Matt Richenthal is the Editor in Chief of TV Fanatic. Follow him on Twitter and on Google+.