He may have been billed as the ultimate Survivor villain, and he may have schemed his way into the finale of Survivor: Samoa, but Russell Hantz could not pull down the ultimate prize last night.
On the show's live finale, 26-year old Natalie White was voted the reality competition's latest winner.
Afterwards, Russell' said White - who was a member of his infamous "dumb-girls alliance" - "outwitted and outplayed him." But Hantz didn't go home empty-handed: the runner-up won the $100,000 fan favorite prize for Player of the Season.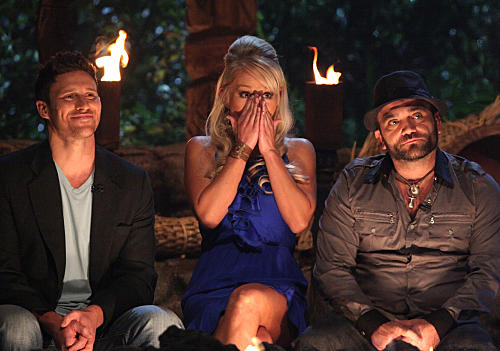 Unlike Russell - who relied on conniving strategy and hoped he'd be rewarded for his style of play with the grand prize - White focused on actual friendships during her time on the island.
"There's different criteria to play the game," she said after winning. "The majority of the people on the jury are not deceitful people... I made it my mission to get to know them and try to figure out what that voting criteria was going to be. I think because of the genuine relationships that I built, they wanted to give it to someone they truly know and will do well with the money."
The new season of Survivor, Heroes vs. Villains, premieres on February 11. Count on Hantz being included in the latter group for that edition.
Do you think he should have won this season?
Matt Richenthal is the Editor in Chief of TV Fanatic. Follow him on Twitter and on Google+.