It's unfortunate but true: every primetime show is on hiatus until 2010. Before the calendar flips, though, let's take a look back.
So far, the TV Fanatic staff has reported on the season's pros and cons of The Vampire Diaries, 90210 and House.
Up now: Heroes.
Best character: Samuel Sullivan. This is both a good thing and a bad thing for the show. It's integrated a new character very well into the show... but he's also become more interesting than anyone already on it. That doesn't say much for Tracy, Claire and company.
Still, Samuel's speeches to start and conclude the mid-season were stirring. They left us anxious for what happens next, a rarity on the slow-moving drama these days.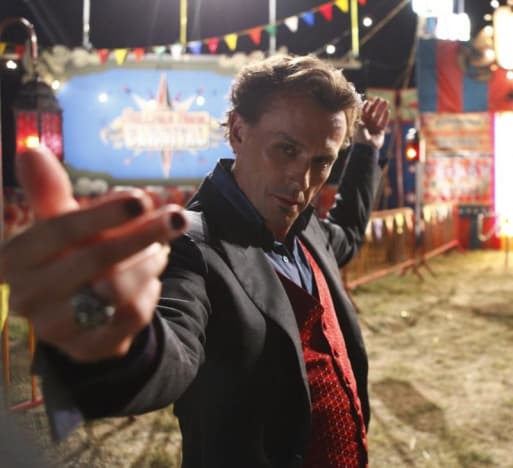 Worst character: Mohinder. It's truly comical at this point that he's still around.
Best storyline: The carnival. It's new and it's exciting. In an ideal world (see below), Heroes would set up the group of carnies as a clear-cut set of bad guys, band the known heroes together and have the sides square off.
There's still potential here, but the show has to pick it up - and quickly, lest it eliminate any chance for a fifth season. After all, as well done as Samuel's aforementioned speeches to his brethren were, didn't they sound almost exactly the same? That doesn't say much for how little this storyline advanced over the course of 12 episodes.
Grade so far: C Minus.
Hopes for 2010: It bears repeating: unite the Heroes for a common cause! Also, less of Claire whining and more of Tracy topless.
Do you agree with these assessments, fans? Disagree? Give the first half of the season a grade in our Heroes forum or in the comments section below!
Matt Richenthal is the Editor in Chief of TV Fanatic. Follow him on Twitter and on Google+.