In the first part of his interview with Entertainment Weekly, Joe Manganiello explained how he landed the key role of Alcide on True Blood.
Today, he goes into more detail about the effect Alcide's presence will actually have on Sookie and company. Specifically, will her quasi love triangle with Bill and Eric grow into a quadrangle?
On what Alcide offers Sookie: Although he's not entirely human, he is flesh and blood. He has a lifespan. In the books, he hugs Sookie and she feels his skin and it's just radiating heat.... It's [similar to when] she met Bill and what a relief it was for her to not to be able to hear his thoughts.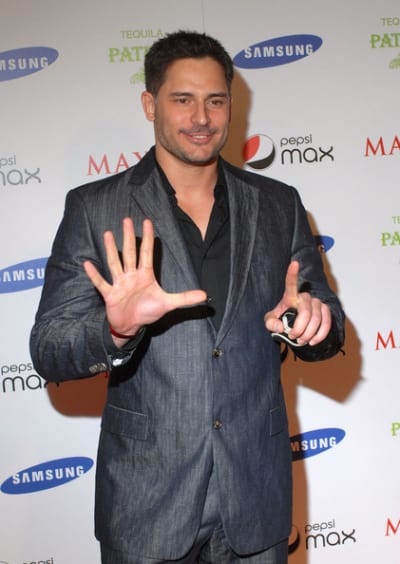 On his character's appearance: He's really big. He's giant. When Sookie first meets him, she opens the door and looks up, and then has to look up some more. So there's this giant presence standing in the doorway with dark hair and dark features. He's strong and protective.
He comes from a construction background; his father is in the construction business. He's heroic and romantic. I don't think it's a secret that he has a broken heart when he shows up. He had a really rough go of this relationship with Debbie Pelt, so there's a lot of friction there. Debbie's doing a lot of things to get back at Alcide.
The role of Debbie Pelt has not yet been cast. Any suggestions on who should play her?
Read Manganiello's full interview at EW.com.
Matt Richenthal is the Editor in Chief of TV Fanatic. Follow him on Twitter and on Google+.