Will 24 come to an end after this season? That question has been circulating for months.
While Kiefer Sutherland says he's open to more years on the show, all involved agree they'll wait to see how the initial ratings for season eight turn out before making any decisions.
But executive producer Howard Gordon has (unfortunately) gone a step further, opening up to TV Guide about Jack Bauer's fate. Whether or not Fox pulls the plug on 24 in the near future, Gordon says Jack will live to fight another day, even if viewers never see that day come.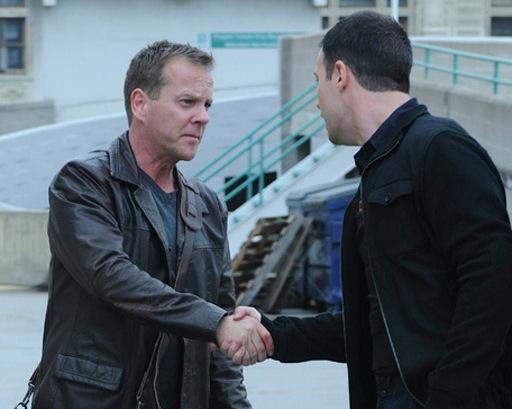 "I have always flirted with the idea that seeing Jack's last hours would be very dramatic," he said. "But it's not something the audience, or frankly I, would be able to tolerate. I'm not saying it's a happy ending, but I think Jack lives. How he lives is the real question."
We couldn't disagree more. Whenever 24 comes to an end, there would be no better tribute to the character of Jack Bauer than to have him die saving the country he loves. It would be dramatic, realistic and appropriate.
What do you think?
Matt Richenthal is the Editor in Chief of TV Fanatic. Follow him on Twitter and on Google+.