Just three episodes into Big Love, viewers are faced with a depressing fact:
We're already one-third of the way done with season four.
Fortunately, star Bill Paxton has previewed the installments ahead and it sounds like they'll make up for the fact that HBO only ordered nine for this season.
"Well, I'm going to run for a state senate seat, and I'm going to run into some big problems doing that," Paxton told E! News. "The gals are kind of starting to grow away from the thing. There's a lot going on. We've opened up the casino. There's murder. There is all kinds of good stuff, it's something else this season."
Sounds like a few interesting storylines worth watching and... wait, did he say murder?!?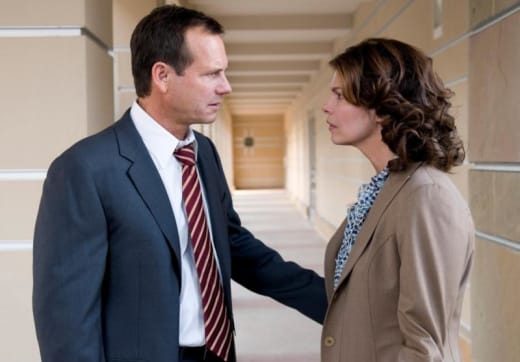 Aaron Paul, meanwhile, has confirmed his return to the series. He said:
"I definitely do come back quite a bit. The arc this season is wonderful with Scott and Sarah."
Unfortunately, Paul won't appear in the finale - Amanda Seyfried's final episode - due to scheduling conflicts with Breaking Bad.
Matt Richenthal is the Editor in Chief of TV Fanatic. Follow him on Twitter and on Google+.