I was worried that when Chuck returned for its third season that the dynamic would forever be changed with Chuck loaded with Intersect 2.0.  Luckily, the show has more than found a way to keep the feeling of previous seasons just with Chuck whooping a little butt.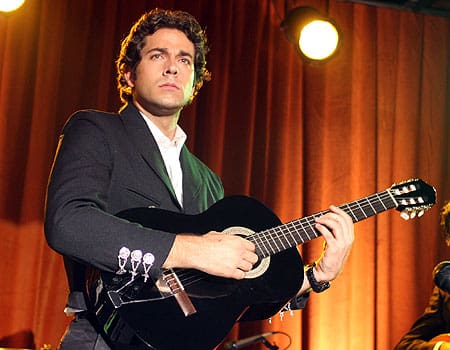 Most of "Chuck Versus The Pink Slip" seemed to be about almost undoing everything the show did at the end of season 2.  After finally getting Chuck to split from his partners and leave his job, it seemed like the show knew it had to return Chuck to Buy More to reunite the crew that made this show work.
While we have no problems with this seemingly forced move, our only issue would be why would Sarah and Casey still work together in the absence of Chuck?  These agents were from different bureaus that were only partnered together because of Chuck.
Owell, we'll allow it because we couldn't imagine a world of Chuck without both Casey and Walker.  Plus, could you imagine Chuck leaving the Buy More, Morgan, Jeff, Lester and crew behind?  Fedak and Schwartz must have ended season two the way they did in fear of not getting a third season.  Clearly with season three, Chuck's creators have every intention of giving us fans what we wanted.
The premiere to us was simply setup and it did a great job at that.  As far as episodes go, we're going to reserve judgment for last night's second episode, which we'll review early this afternoon.
Now for our favorite Chuck quotes from the season three premiere:
Casey: I heard you were a lemon, but this is pathetic Bartowski, even for you. | permalink
Chuck: If I help you guys then maybe Beckman puts the old team back together.
Casey: And all my dreams come true. | permalink
Sarah: Ever since you went to Prague I've worked with the best spies in the world and you know what?
Chuck: They're on their way here to save us?
Sarah: None of them can do what you can do. You're a spy and you can save us. | permalink
Beckman: For the last two years we had to protect Chuck from the world, but now we need to protect the world from Chuck. | permalink
Eric Hochberger is the programmer of TV Fanatic, so please forgive his mediocre writing. His programming is far better. Follow him on Twitter and/or email him. Just don't request threaded comments. They're coming.