Blame Jack.
Gossip Girl fans up in arms over the rumored breakup of Chuck Bass and Blair Waldorf later this season can look no further for a scapegoat than Chuck's shady uncle Jack.
We first met Jack (played by Desmond Harrington of Dexter fame) last season, when he tried to torpedo Chuck's takeover of Bass Industries - and his relationship with Blair.
The good guys won in the end, but we've heard allusions to Jack's revenge already this season - Chuck's fake liquor license - and now it looks like he's back in full effect.
EW's Michael Ausiello said simply in his Q&A today that when it comes to Blair and Chuck's break-up on Gossip Girl, blame Jack. It's all his fault. The only question is how?
One theory: Chuck's "mother" is a fraud. We also know that Chuck is the one, supposedly, whose actions trigger the breakup. How could Jack be setting up his nephew?
Theories and comments are welcome.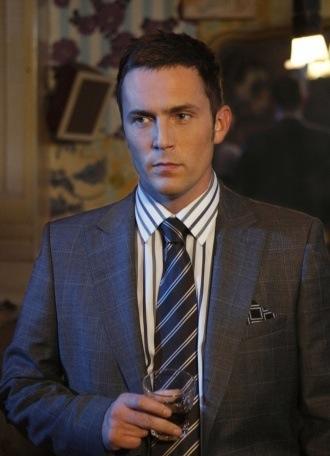 Desmond Harrington will be back on Gossip Girl this spring.
Steve Marsi is the Managing Editor of TV Fanatic. Follow him on Google+ or email him here.