No matter what you think about Lost (i.e. if it's the greatest show in TV history or one of the greatest shows in TV history), you must admire producers Damon Lindelof and Carlton Cuse for doing things their way.
They set a finale date years ago, they ignored ratings and they weren't afraid to delve into the science-fiction world of time travel.
Now, with just 16 episode remaining, Cuse says in the latest issue of Entertainment Weekly that he and Lindelof will continue to stick to their storyteling guns.
"We're writing the show for ourselves," he said. "It would be a terrible mistake to change the methodology that has sustained the show for this long."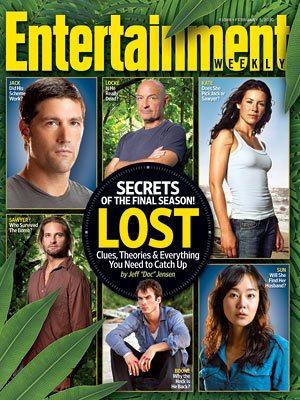 Lindelof concurs. He's also nervous about the show's season six premiere next week: "I wish it was already here. The audience may hate it. The audience may not hate it. But at least they will finally see it, and when they do, it will be a relief."
As you might expect, there are no major Lost spoilers in the interview, but Cuse does hint at the overall theme:
"This notion of predeterminism is something we're very actively exploring this season. Is redemption possible? Is redemption possible for all of them? Is redemption possible for some of them? What does redemption look like?"
Matt Richenthal is the Editor in Chief of TV Fanatic. Follow him on Twitter and on Google+.