With the season three dissolution of Sterling Cooper, the Mad Men cast will likely look very different next year.
It's already been confirmed that Bryan Batt is most likely done with show. We'll miss him in the role of Salvatore Romano.
What other actors/characters are on their way out? Or returning to the award-winning drama?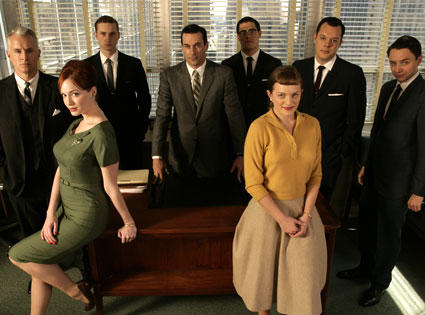 The contract of Aaron Staton has been renewed for season four. Does this mean Ken Cosgrove will join Sterling Cooper Draper Pryce? It's unclear. But the laid back account rep will at least be around to make bug Pete Campbell a bit more. That's always entertaining.
As for Michael Gladis as Paul Kinsey? The actor was mum about his future when asked by E! News: "Though I'm flattered and amazed that you've taken any interest at all, I just don't know. You'll have to watch season four to find out.
Fortunately, creator Matthew Weiner has assured fans that Betty won't be in Reno for very long. January Jones will still play a key role on the series.
"She's [still] raising Don's kids. And I also feel that she was always in her own show," Weiner said.
Matt Richenthal is the Editor in Chief of TV Fanatic. Follow him on Twitter and on Google+.