You won't believe this, but someone thinks The Bachelor is manipulating situations and editing scenes for the sole purpose of ratings!
We'll give you a few moments to let the shock dissipate...
On last night's installment of this ABC farce, Rozlyn Papa found herself at the center of controversy: she was accused of sleeping with a producer on the show and asked to leave the house. But did this affair actually take place?
Not at all, says Papa, who is peeved over the effect this allegation might have on her life as a mother.
"I have a 7-year-old little boy at home that I want to look up to me, and to have this blatant lie out there perpetuated by the show itself - it's hurtful. It's scary to think what my son will think of me," she said after it all came out.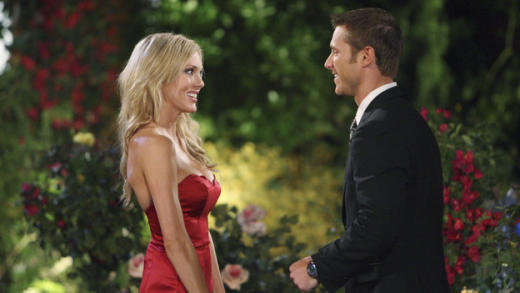 Rozlyn admits she's a "good friend" of the producer in question, but swears that's all there is to the relationship.
"I'm portrayed as a cheater," she says. "It comes down to my son. Why would you go on national television and throw a mom under the bus like that?"
We think Papa answered her own question earlier in the interview: for ratings.
Matt Richenthal is the Editor in Chief of TV Fanatic. Follow him on Twitter and on Google+.