Taylor Momsen has been on a roll with the quotes lately.
A week ago, her apparent indifference to Haiti made news. Now in an article in Britain's Times Online, she shares her feelings on being a role model.
Specifically, how she's not at all interested in being one.
"To be honest, I don't f---ing care," the 16-year-old said. "I didn't get into this to be a role model. So I'm sorry if I'm influencing your kids in a way that you don't like, but I can't be responsible for their actions. I don't care."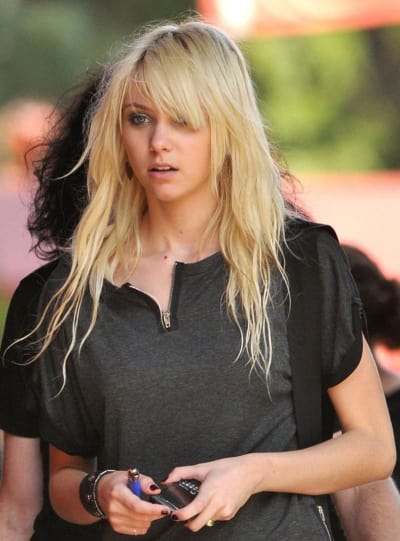 Taylor Momsen doesn't shy away from speaking her mind.
Also of note, Taylor "exclusively hangs out with people older than her" and gets to wear so much cool, expensive designer fashion as a result. As the Times puts it, "Totally emancipated teen with the coolest life ever, or what?"
We're going to have to go with the "what" option there.
Steve Marsi is the Managing Editor of TV Fanatic. Follow him on Google+ or email him here.