The Mentalist Preview: "Redline"
at . Comments
Not even the rich and beautiful are safe from vicious attacks.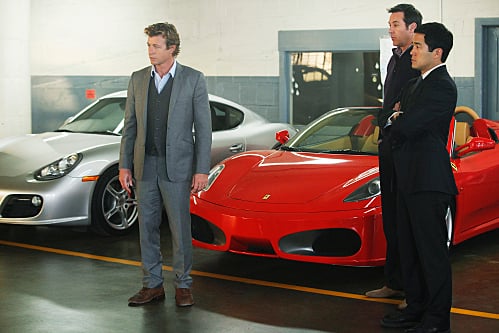 At an ultra elite car dealership, the body of Liselle Douglas is found brutally murdered inside the trunk of a high-end vehicle.
It is up to Jane and the CBI team to investigate and find out who the killer is on next week's all-new episode of The Mentalist, titled "Redline."
We have a feeling that this week will be filled all sorts of danger! Maybe even some Red John? We hope so!
Take a sneak peak at a couple stills from next week's episode below.