We may find it impossible to believe that the Renee Walker we've learned about this season - a former spy that went through Hell during her undercover days - is the same straight-laced FBI agent we met last year, but we're still fans of what the show has done with her character.
That said, thank goodness Jack Bauer actually saw some action at the end of this episode. We were afraid 24 forgot what he can do!
Jack's German exchange with Vladmir's henchmen, and subsequent ass kicking (with help from Cole Ortiz, of course), was the highlight of an otherwise boring episode. The show has now taken over two hours just to establish Renee and Jack as bonafide undercovers. A majority of that time was spent with Jack sitting in a car.
There was actual tension in Renee's decision to sleep with Vladimir, however. We weren't sure the show would take that step, but it was a nice - and disgusting - way to show how far Renee has fallen, while also highlighting one major difference between her and Jack.
No offense, Kiefer, but seducing the enemy was never your strong suit.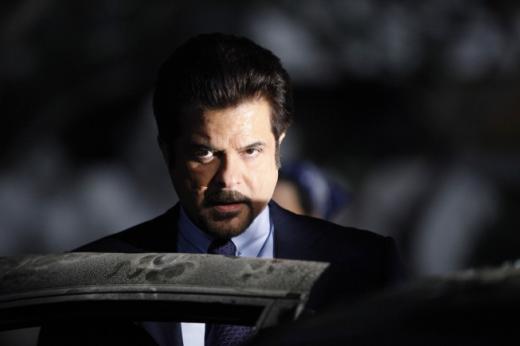 While the main Jack/Renee storyline appears to finally be moving, the B plots are stuck in neutral. To wit:
Jenny is smart enough to get on the NYPD secure website, get access codes, and print out a spiffy ID card to get her ex-boyfriend and his sidekick into an unguarded police warehouse... yet not smart enough to realize that CTU has security cameras right outside its entrance and that a van the Beverly Hillbillies would be ashamed to drive might attract a little attention? 
President Hassan's mass arrests are already being discussed at Downing Street, where the British Prime Minister resides; and several countries are threatening to pull out of the peace talks? We know time works in its own way on 24... but it's 4:30 a.m. in London!
The doctor was killed. The Russin brothers were returned to their lair. The sick one was killed. The older brother was spared and warned... and this was the cliffhanging note the show chose to end on?
Was the fact that the Russin father is dealing in uranium rods not enough of a reason for viewers to revile and fear him?
Painting him as a worse father than Charlie Sheen was supposed to truly ratchet up our hatred for this villain? While other developments also drag on, at least Dana's interaction with her ex is meant to shed some light on this character and create tension at CTU.
It's unclear what a focus on the Russin family is aiming to prove. Can we get back to Jack in his undercover glasses now please?
Matt Richenthal is the Editor in Chief of TV Fanatic. Follow him on Twitter and on Google+.