Allow us to answer the question posed in our headline right up front:
Yes, there will be a 24 movie.
The only question that remains: when will this take place?
The issue is relevant this week because Billy Ray has been hired to pen a big screen version of the long-running drama. Ray is the scribe behind such films as State of Play and Flightplan. Reportedly, his pitch takes Jack Bauer to Europe.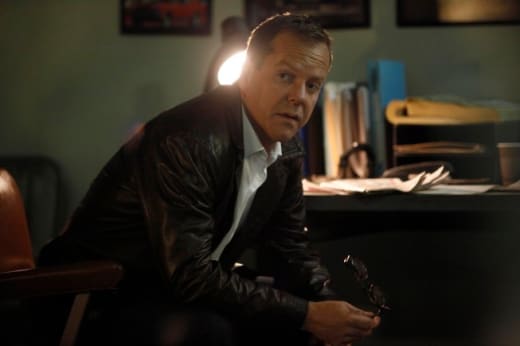 While Fox is yet to decide on the television fate of 24, ratings are down slightly this season, while critics have laid into the show. Few are pleased with the Dana Walsh side story and the fact that Renee has been involved in more action than Jack.
What's our take on a 24 movie? We think it's a horrific idea. The idea premise of 24 is that events take place in real time, over a one day period. This would, of course, be impossible in a film.
Moreover, Jack Bauer must die on the series finale of the show! It's the only proper way to end this iconic program. Sadly, we already know this won't take place.
Matt Richenthal is the Editor in Chief of TV Fanatic. Follow him on Twitter and on Google+.