Many Lost fans found this week's episode a bit dull because it centered around Kate. She's never been the most fascinating character.
But we're confident that won't be the reaction to next Tuesday's installment, "The Substitute." For what reason? It's Locke-centric.
On the island, Fake Locke will go on a quest; while off the island - in the show's new, Sideways timeline/world - a wheelchair-bound Locke is still struggling at his old job. Check out a few photos from the episode below: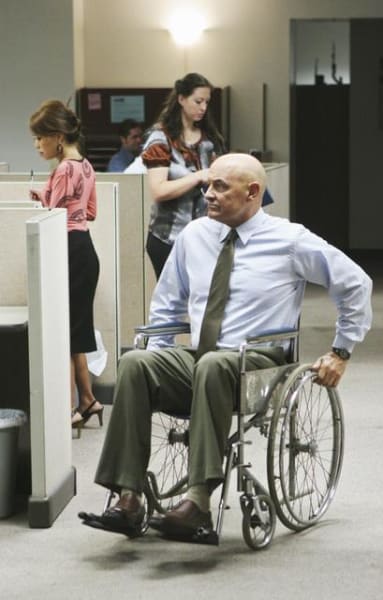 But there are a few things different in 2004 for Locke, as the clip below suggests.
First, he didn't head to Australia just to go on on a Walkabout. He was sent there by his company.
Second... he's engaged! Watch the following clip for an early look at "The Substitute."
[video url="http://www.tvfanatic.com/videos/the-substitute-clip/" title="The Substitute Clip"][/video]
Matt Richenthal is the Editor in Chief of TV Fanatic. Follow him on Twitter and on Google+.