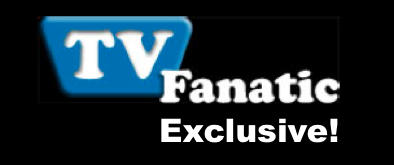 Thomas Calabro has made a career out of playing Dr. Michael Mancini.
The actor originated this character on the first edition of Melrose Place, and then brought him back a decade later when The CW rebooted the primetime soap opera.
In an exclusive interview with TV Fanatic, Calabro speaks on his reaction when first approached about the remake, while also previewing events ahead on Melrose Place. We thank him very much for his time...
TV Fanatic: What was your reaction when you first heard The CW was remaking Melrose Place?
Thomas Calabro: It seemed logical, from a business point of view. They had a hit with 90210, so it made sense they'd follow that up with the show that used to come on after it.
TV Fanatic: And your reaction when they approached you about reprising the role of Michael?
Calabro: Flattered, but full of trepidation. It's hard to be creative when you're duplicating something you've already done. But I was very inspired after meeting with Darren Star and the producers because they were so passionate about making this their own, dark homage to Los Angeles.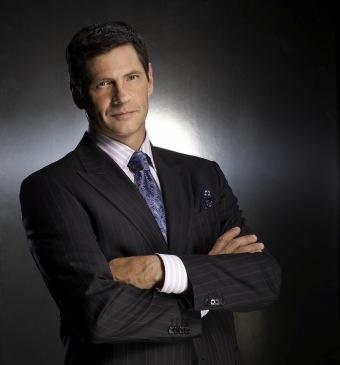 TV Fanatic: Did you have any influence in bringing Heather Locklear back?
Calabro: Maybe indirectly because she saw I was a part of it and just had to return [laughs.]. But I think both sides always wanted to do it, they were just waiting for the right time.
TV Fanatic: Do the younger cast members turn to you for advice?
Calabro: On what? How it feels to have grey hair? I've been acting for 32 years, but these savvy young stars are so much more advanced than I was at their age. I have nothing to teach them.
TV Fanatic: Can you give us the number for Katie Cassidy?
Calabro, laughing: I don't have her number!
TV Fanatic: What's different about Michael in this version of the show?
Calabro: He's a family man now. He's very protective of his wife and son. Also, he' no longer vying for position or stature. He runs the hospital and has more money than God. He's untouchable, in a way.
TV Fanatic: Nick Zano is coming aboard and his character will work under Michael. Can you talk about him?
Calabro: Terrific kid. Hard worker. Talented. He knows what he's doing. I'm always amazed at how far alone these young stars are compared to me at that age.
TV Fanatic: Can you give us any Melrose Place spoilers?
Calabro: There's a new dynamic between me and my boys, put it that way. My wife is now in jail and I have a five-year old son and a 25-year old son. The fhit is gonna hit the sham.
Matt Richenthal is the Editor in Chief of TV Fanatic. Follow him on Twitter and on Google+.