As previous Glee spoilers revealed, the love triangle between Will, Terri and Emma is far from over when the show returns in April.
What does this say about Will, who was last seen kissing Emma in the hallway? Jessalyn Gilsig summed it up simply during an interview with E! News last week:
Will is a whore.
"It's all switching up," Gilsig said about upcoming relationship issues on the musical comedy. "Terri was supposed to be so awful. But Terri was driven by love, and it turns out that Will is a whore. Let's just say Terri was right."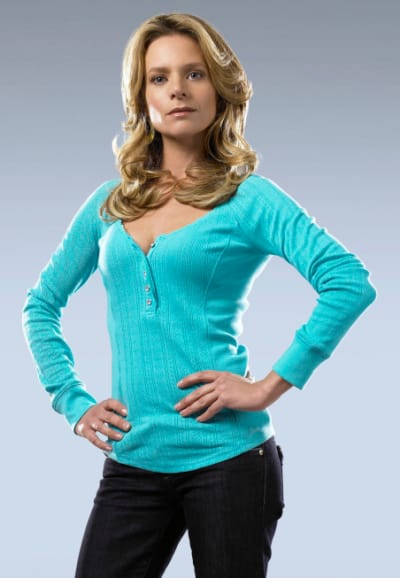 As you might expect, Terri will "stir this pot some more," the actress said. She'll take Emma down, quite literally, if she has to.
"[Terri is] going to make some trouble. It's not over; it's never over - especially with that redhead," she said. "There's just no way I'm letting her go."
Adding that the second half of the first season will "surprise fans," Gilsig let viewers in on a secret: she's gonna sing!
"It is so unexpected that when [creator Ryan Murphy] told me, I was like 'Yay, I'm singing,' then he told [what song] and I was like 'What?!' It was one of the hardest songs I've ever sung."
All we can reveal is that her character's number will include dance moves. We can also say this: we cannot wait for April 13.
Matt Richenthal is the Editor in Chief of TV Fanatic. Follow him on Twitter and on Google+.