How to Make It in America Review: "Paper, Denim + Dollars"
at . Comments
It is very interesting to watch our two underdogs fight to make "It".
On "Paper, Denim + Dollars," Ben and Cam need to come up with $1500 to get their pattern made.
At first, we weren't too impressed with Cam and his sweet talking ways - albeit it did get things going for them in some circumstances, we felt that Ben carried most of the weight in getting their big dream to start forming into a reality.
After watching last night's episode, we can gladly admit we were wrong.
Cam has the ability to get under your skin and prove his self worth. He sold skateboards without wheels to a bunch of preppy trust fund teeny boppers. We were very impressed.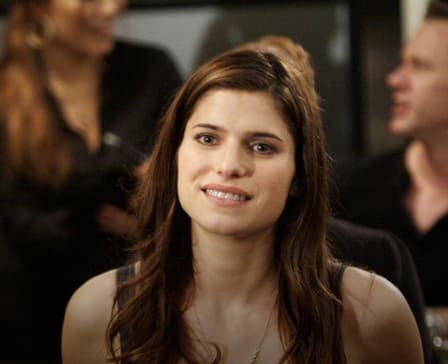 We are still not in love with the main heroine Rachel. We still find her to be rather annoying. She reminds us of that girl in High School who was always trying to suck up to the teachers - you know, the one who thinks she is the best. Ugh.
Maybe it is just us? How do you guys feel about her? Really, did we ever think she would quit her high salary job and move to Africa to help fight the spread of AIDS? No way!
Ben is so cute. Well, we are a bit biased, but besides his unbelievable good looks (We know not many of you agree), we just love his determination to make their jean line work. Sometimes we think we hear a little voice inside of him screaming, "I think we can, I think we can"...
Rene's energy drink scares us a bit and somehow we don't think his dream of becoming the energy drink king will pan out. What do you guys think of Rasta Monsta? Would you drink something with a big Rastafarian skeleton head on it?
Until next week, we leave you with a couple of our favorite How to Make It in America quotes:
Cam: This is history in the making baby. | permalink
Ben: He's not an ATM, Cam. | permalink
Rene: So basically you're asking me to go into my own pocket to make you guys rich. | permalink