We were pleasantly surprised by this week's episode, Baptiste.  

We learned more about Christopher Chance and even saw a few character's from past shows.  Emma Barnes and Layla helped Chance save a foreign dignitary from assassination.  

Chance was able to prevent an old associate, Baptiste, from killing a building full of important Chinese and Taiwanese people.  Don't worry… we never doubted his mad skills even for one second! Chance you are the man. The man every lady wants and every man wants to be!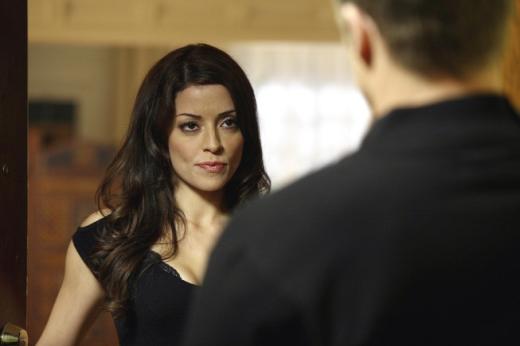 Baptiste also shared a lot of personal information about Chance's past life. 
Can you believe Christopher Chance was an assassin?  How was he able to do a complete 180, just for the love of someone he hardly knew?

We even learned that Baptiste was the one who murdered Katherine.  We were a bit surprised that Chance didn't pull the trigger when given the opportunity to kill Baptiste.  

We have a feeling that we will be seeing more of Baptiste in the future, along with Chance's old boss.  What do you think?  Will Chance be able to stop these two from ruining his life once again?
We love that Emma and Layla have returned to join this week's cast.  We predict this won't be the last we see of either of these ladies.    
Layla added a much needed female presence to the Human Target team.  Did you notice a bit of chemistry between Guerrero and Layla?  Do you think something could possibly develop in the future between these two?
Speaking of romance, Chance has now officially asked out Emma on a date.  Will they ever get to go on this much deserved rendezvous?  I guess we will just have to wait and see.
Until next week's episode, we leave you with a few of our favorite
Human Target quotes
:
Baptiste: I don't get you, we were a good team and then you have to become a Dudley Do-Right. Nobody deserves to die. Everybody deserves to die, as far as someone is concerned. That's human nature, and you told me that.
Chance: I was wrong. | permalink
Emma: OK, it's time you finally give me some answers.
Chance: You know everything I do, the guy kills people for money, we got to stop him, it's that simple. | permalink
Winston: I saw the way you were looking at her at the Embassy.
Chance: OK. This is all in your head.
Winston: Sure it is... | permalink