The Mentalist Review: "Red Herring"
at . Comments
Last night, Jane sure knew how to keep our interests peaked in "Red Herring".
Like most episodes of The Mentalist, we begin with someone dying or someone found dead.What was different during this week's episode, was another victim was also murdered by poison. We definitely didn't see that one coming!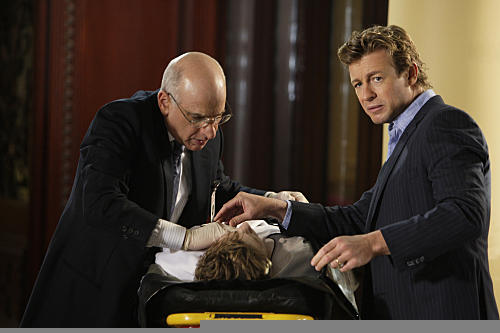 Off topic, who knew castor beans were so deadly? In the 2007 edition of the Guinness Book of World Records, the castor plant is the most poisonous in the world. Just eating one or two seeds alone could kill an grown adult. Crazy right?
Back to the storyline, we love how Jane is able to put together pieces of the puzzle before anyone else. It's like he is playing a game of chess in his mind and is always a couple steps ahead of the game.
How awesome was Jane's ability to catch Eliza as the murderer?  The look on her face when he said he used Julia's famous pepper was priceless.
The ending scene with Abigale and Lisbon had us wondering if Lisbon has a drinking problem. Really, who keeps alcohol in their desk drawer? It was nice to see a more sensitive side of Lisbon. Maybe she can relate because of her own past?
We were disappointed that there wasn't more romance involved in this week's episode. Really nothing came up between Rigsby and Van Pelt and the writers definitely teased us with Jane and Lisbon riding off into the sunset in the last episode. What gives?!
What about Red John? It's been months since we have heard anything about this guy! No clues, tidbits, story-lines - we get nothing! And it is killing us!
We can't wait to see what the CBI team has in-store for us next week. Until then, we leave you with a few of our favorite The Mentalist quotes after the jump!
Ludo: I didn't steal them,I rescued them from a terrible fate. | permalink
Jane:Bad tasting food, bad taste buds. | permalink
Abigail: Tell Jane he is a mean, irresponsible sadist. | permalink