Please, allow Christopher Meloni to clarify.
In February, the Law & Order: SVU star made it sound like he'll be exiting the show after next season.
But Meloni now says those remarks were taken out of context and he has no idea what the future holds.
"What I said was 'When your contract is done...that will be the end. Because when your contract is done, it's usually the end," the popular actor told Us Weekly. "But when [producers] come back to me, you know, we can always talk.' I couched it incorrectly. It wasn't [the reporter's] fault."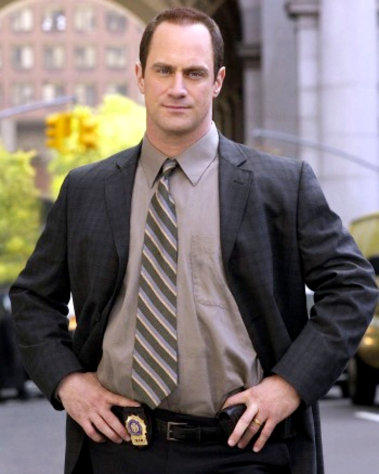 Okay, set the record straight in that case, Chrisopher: "I had one year [left] on my contract. Our show hasn't been picked up. Those are the facts of the matter."
If the drama is renewed, would he wish to remain on the show? "Yeah. Why not?"
We can't think of any reason, that's for sure. Meloni and Mariska Hagarity have some of the best chemistry on television.
Matt Richenthal is the Editor in Chief of TV Fanatic. Follow him on Twitter and on Google+.