There's craziness coming our way as the third Gossip Girl season winds down, and aside from whether Chair and Serenate end up together, we may say goodbye to a familiar face.
Or two.
On the heels of the news that the meddling Jenny may be leaving the Upper East Side this season, it looks like another female regular will be heading off into the sunset.
The question is whether anyone minds - or wants her to come back.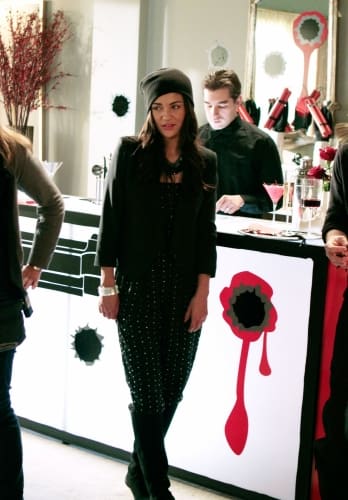 According to reports, Vanessa will be leaving not only New York but the country before the end of the season, running off to accept a very fancy, far away job with CNN.
Jessica Szohr is the second female, along with Taylor Momsen's MIA Little J, to depart New York City - however both ladies will still be listed as series regulars next fall.
As for what Little J will do that leads to her departure, word has it "it's a culmination of lots of things Jenny does to multiple people." That doesn't sound good at all.
In the short term, don't expect Serena to continue to sit idly by now that she knows Jenny tried to hone in on Nate. The two are headed for some rough times ahead.
What do you think drives J out of town - and are you excited to be rid of Vanessa, albeit temporarily? Should she even come back? Sound off below!
Steve Marsi is the Managing Editor of TV Fanatic. Follow him on Google+ or email him here.