Grey's Anatomy will be back with all new episodes April 29, and what's to come the rest of the reason has already sparked debates on many different subjects.
Here's a new tidbit to get you thinking about the May 6 episode, during which a morbidly obese patient arrives at Seattle Grace/Mercy West Hospital. The gist?
More doctors than usual will be required to save this individual's life. Drs. Bailey, Webber, Karev, Sloan, Hunt, Kepner, Adamson and Percy, as a matter of fact.
"We're all working on one big medical case that turns out to be a (highly sensitive) group surgery," Chandra Wilson (Bailey) tells TV Guide of this big episode.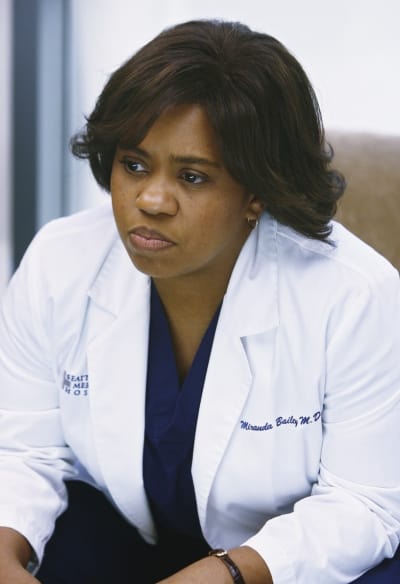 Chandra says the May 6 episode will "reunite" some characters.
The scenes, which involve classroom auditorium seminars, have provided a chance for some actors who have been separated for months to work together.
"We've all been working, but we often get broken up into our separate stories," she said. "A lot of us were saying, 'Ooo, I haven't seen you in a long time.'"
"I think seeing us together will definitely help the audience remember the core Grey's Anatomy cast who they've been coming back to see all these years."
Sounds like all hands on deck!

Steve Marsi is the Managing Editor of TV Fanatic. Follow him on Google+ or email him here.