One Tree Hill returns from a lengthy hiatus tonight, but fans can't help but look ahead.
Having not yet been renewed by The CW, the show may bid farewell forever on May 17, when it airs the episode "Almost Everything I Wish I'd Said the Last Time I Saw You..."
In a recent interview, star James Lafferty said it's "realistic" this could be the series finale, as he detailed the reasons why the gang travels to Utah during the hour.
"Julian's film has a certain amount of success, and that's why we're in Park City, Utah," he said. "For different reasons, they decide not only do they want to show their support for the film, but they want to get out there to blow off some steam and have a good time. There are actually a lot of big decisions that are made in that town, and after the characters come back to Tree Hill, a lot of big things will happen.
Whether or not this is the season or the series finale, "fans are going to be pleased either way," Lafferty said.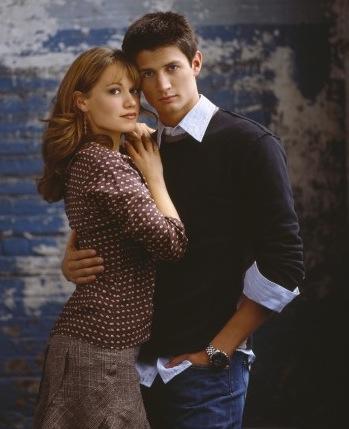 Meanwhile, The CW has released the official episode description for "Almost Everything I Wish I'd Said the Last Time I Saw You…" This should give fans an idea of what to expect going forward:
Haley (Bethany Joy Galeotti) tries to overcome her depression by joining Nathan (James Lafferty), Jamie (Jackson Brundage) and the rest of the Tree Hill gang on a trip to Utah for the premiere of Julian's (Austin Nichols) film.
You tell us: Is it time to pull the plug on One Tree Hill? Or do you wanna see it last another season?
Matt Richenthal is the Editor in Chief of TV Fanatic. Follow him on Twitter and on Google+.