This may not be the week for inter-cast romance.
Thursday, we relayed the scandalous report of Ed Westwick dumping Jessica Szohr after she allegedly cheated (or at least flirted) with one of his best friends.
Szohr's rep says the story has no merit, but the New York Post reported it in great detail, so make of it what you will. Same goes for this new report today:
A new source says that Gossip Girl star Leighton Meester has broken up with her longtime boyfriend, Sebastian Stan, who plays recurring character Carter.
The actress and aspiring singer "doesn't know how to be in a relationship and doesn't really like them," a source said of Leighton, who reportedly ended it.
Uhh, she's been in a relationship for a long time, right? If that's all we have to go on, it's hard to believe the breakup is legit, at least until we learn more.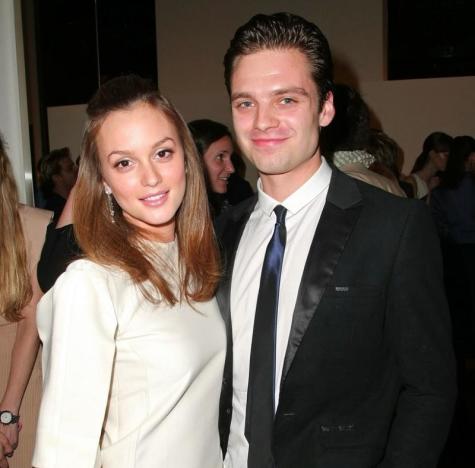 Is there trouble in paradise for Leighton Meester and Sebastian Stan?
If this is true, and the report about Ed and Jessica splitting up is also true, well, you know what that means. It'd clear the way for one of the hottest couples in history, would it not?
Just wishful thinking.
Also, if these reports are true, you know how bad news tends to happen in threes. You know what that means, Gossip Girl fans. Cross your fingers for Blake Lively and Penn Badgley.
Steve Marsi is the Managing Editor of TV Fanatic. Follow him on Google+ or email him here.