Almost everyone agrees that it's been a boring season of American Idol, but the upcoming season finale should at least offer some intrigue.
Following last night's elimination of Casey James (humble as always, the singer said:"I'm so thankful for the opportunity. It's been an amazing journey and I'm just so honored that I'm here."), we're down to Lee DeWyze and Crystal Bowersox.
And can anyone say they know who will win?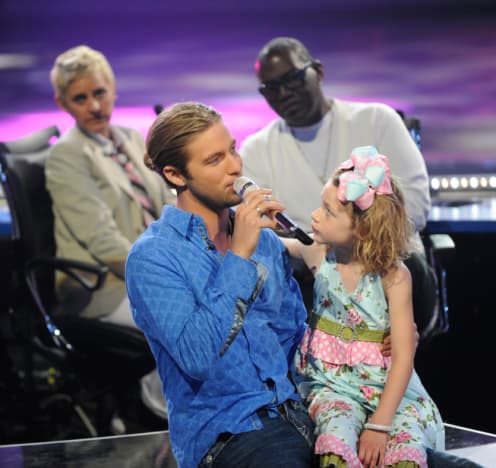 Crystal has been considered the favorite ever since Idol chopped its number of contestants down to 24. But Lee has come on very strong over the last few weeks. Fans are still buzzing over his rendition of "Hallelujah."
It's one of the more wide open finals in show history, which will hopefully at least lead to exciting television. Who do you want to win?
As for the professional performances from last night's results episode: our ears are still ringing after hearing Justin Bieber fans scream over their man... errr, boy. And we also weren't that impressed with new solo artist Travis Garland.
Were you?
Matt Richenthal is the Editor in Chief of TV Fanatic. Follow him on Twitter and on Google+.