A few mainstays are gone (farewell, Ghost Whisperer and Cold Case), while at least one TV Fanatic favoite has changed time slots.
As for what's new on the CBS 2010-2011 primetime schedule, the following list reveals all...
MONDAY
8 p.m . How I Met Your Mother
8:30 p.m. Rules of Engagement
9 p.m. Two and a Half Men
9:30 p.m. Mike and Molly
10 p.m. Hawaii Five-0
WHAT'S NEW? Mike and Molly comes from Chuck Lorre and centers on a working class Chicago couple who find love at Overeaters Anonymous; Hawaii Five-0 stars Alex O'Loughlin and is a remake of a classic series.
TUESDAY
8 p.m. NCIS
9 p.m. NCIS: LA
10 p.m. The Good Wife (Pictured)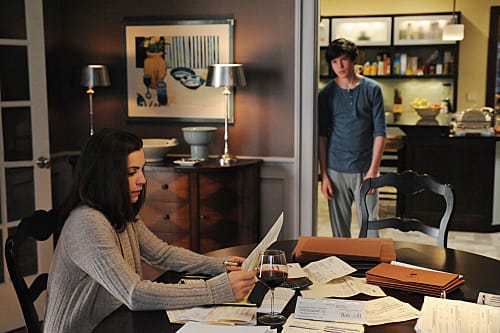 WEDNESDAY
8 p.m. Survivor: Nicaragua
9 p.m.  Criminal Minds
10 p.m. The Defenders
WHAT'S NEW? The Defenders is a dramedy that stars Jim Belushi and Jerry O'Connell ast two colorful Las Vegas defense lawyers.
THURSDAY
8 p.m. The Big Bang Theory
8:30 p.m. $#*! My Dad Says
9 p.m. CSI
10 p.m. The Mentalist
WHAT'S NEW? $#*! My Dad Says is based on a well-known Twitter feed and stars Emmy Award winner William Shatner as the dad.
FRIDAY
8 p.m. Medium
9 p.m. CSI: NY
10 p.m. Blue Bloods
WHAT'S NEW? Tom Selleck stars in Blue Bloods, a drama about a multi-generational family of policemen in NYC.
SUNDAY
7 p.m 60 Minutes
8 p.m. The Amazing Race
9 p.m. Undercover Boss
10 p.m. CSI: Miami
Matt Richenthal is the Editor in Chief of TV Fanatic. Follow him on Twitter and on Google+.