We thought we had Jesse St. James all figured out.
This smooth singer was clearly planted by Vocal Adrenaline, tasked to get close to Rachel and spy on New Directions as Glee moves toward its season finale and accompanying Regionals competition... right?
But then Jesse broke up with Rachel on last night's episode, even telling her to ignore him at ballet practice. Not exactly a move made by a mole, is it?
So, what's the deal with your character, Jonathan Groff?
"He's certainly up to something, that's for sure," the actor told E! News. "My reasons for being at the high school are surprising. I was surprised. He has some surprises up his sleeves, none that I can reveal right now."
That's what we were afraid of.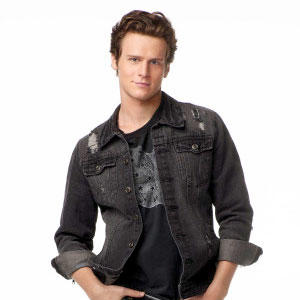 Groff, who starred on Broadway alongside Lea Michele, had more to say about his new co-workers:
"The great thing about Glee, truly and honestly, is that everyone in the cast is incredibly grounded, incredibly humble, incredibly hardworking and really nice and open. They're very, very welcoming. Arms wide open, accepting and embracing."
But back to Jesse: our guess is that he's actually getting close to Rachel in order to learn more about her... on behalf of her birth mother, Shelby Corcoran! What do you think of this theory?
Matt Richenthal is the Editor in Chief of TV Fanatic. Follow him on Twitter and on Google+.