On Dexter, Julie Benz may have thought her character was part of an ordinary family. But viewers knew differently.
After Rita was killed off that Showtime hit, the actress appeared for a few episodes on Desperate Housewives - but now she's a found a new, more permanent home: Benz and Michael Chiklis will anchor ABC's No Ordinary Family this fall.
What makes this upcoming drama so special, aside from the abilities of the main family's parents and children? Benz explained in a recent interview with TV Guide Magazine...
"It's like nothing we've seen before," Benz said of the series, which will air on Tuesday nights. "First of all it's very uplifting. We've had so many shows that have been like, 'end of the world,' 'doom and gloom' and the tone of the show is very uplifting. We're just an ordinary family that ends up developing these super-abilities. And it's a very family oriented show, as well."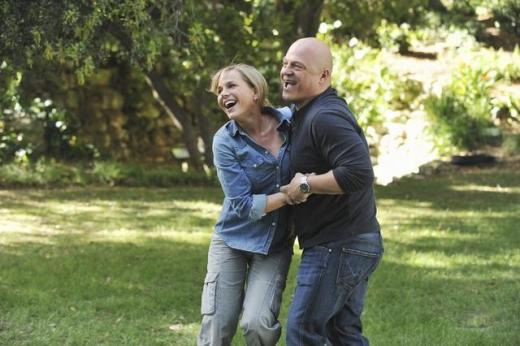 Added the actress, whose character will possess super speed:
"I's a hybrid of sorts. It's been described as Heroes meets The Incredibles meets Brothers & Sisters with a little Dawson's Creek thrown into it and it really has everything. It has the drama, it has comedy, it has action, it's a complete hybrid. They're going to have to invent a new Emmy category for us."
We like that confidence!
Watch a preview for No Ordinary Family and decide: Will you set up a series recording on your DVR?
Matt Richenthal is the Editor in Chief of TV Fanatic. Follow him on Twitter and on Google+.