There are really only six words we can use to describe this week's Glee episode: "OMG" and "Neil Patrick Harris."
As Will's rival, Bryan Ryan, Harris owned every scene in which he appeared. For an installment aptly titled "Dream On," this an entire hour was a dream come true for fans of NPH, Glee and just singing fans in general.
We're writing up our full recap and review of the show at the moment, but have already updated our Glee quotes section with some gems from Bryan Ryan.
Return to TV Fanatic tomorrow for more on the show, but sound off below on the episode.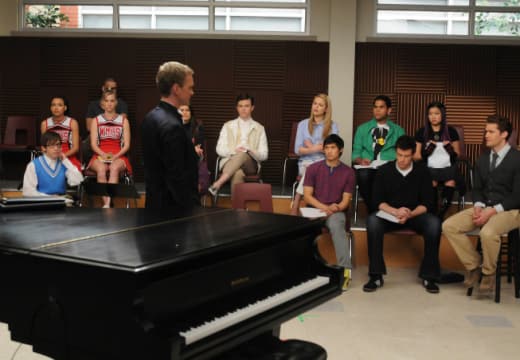 What did you think of Dream On?
Matt Richenthal is the Editor in Chief of TV Fanatic. Follow him on Twitter and on Google+.