I'm not convinced Parks and Recreation could have a bad episode at this point in the season.  The town of Pawnee and its characters are so well developed, we enjoy just tuning in each week to follow their lives.  The ridiculous jokes and humor just follow characters this well written.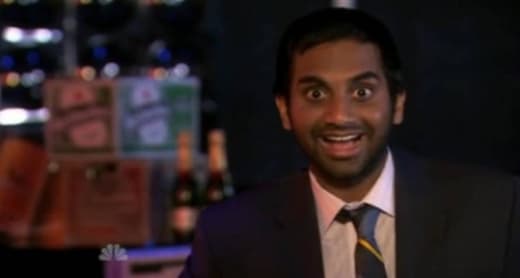 On this week's episode, "The Master Plan," Rob Lowe and Adam Scott made their debut as auditors, Chris and Ben.  Both characters will be around for awhile, especially Scott's Ben, who's signed up as a regular next season.  So what did we think of these additions to such an amazing, established cast?
Scott definitely fit in a little better as a character with a quirky history as the Doogie Howser of Mayors.  His sense of humor seems like it will fit in perfectly with the show during season three.
Lowe's performance reminded us a little too much of his perfect character with no visible scars from Wayne's World.  I guess what choice do you have when you bring on a guy that's eyes radiate sunshine?  His upbeatness and obsession with health led to a few laughs, but we're not sure how great he'll be long term.
Who are we kidding?  The Parks writers will find a way to flesh out his character the same way they have everyone else and we'll come to love him.  We have complete blind faith in these guys at this point.
As for the rest of the episode, the rest of the crew was as amazing as ever.  Tom was exceptional this week as he made his attempt for a 43-way and ended up with the cute bartender, Lucy (Natalie Morales) instead.  Not a bad pickup at all for our boy.
The will-they-or-won't-they of April and Andy seems to be dragged out for yet another week.  At least Andy finally seems on board with the now legally-able-to-but-no-longer-interested-in-drinking April.
Rashida Jones, meanwhile, put on her best performance yet as the drunk Ann.  Very convincing and funny as she attempted to get the straw of her drink into our mouth.  Finally this comedic actress is given a chance to shine.
Our Ron Swanson moment of the week?  Just the ridiculous smile on his face when he found out the Pawnee government was being shown down.  This may can slay us without even uttering a line.
Speaking of lines, it's time for our favorite Parks and Recreation lines from the episode after the jump.
Tom: Do not miss tonight's April Ludgate birthday bash. 9 o'clock p.m. At the world famous Snakehole Lounge. The place the Pawnee Journal has called, "The sexiest, most dangerous club in town."
Leslie: That's not what they wrote.
Tom: Fine. I added the word sexiest. But, we've hired better security. | permalink
Ron: Leslie, what do we do when we get this angry?
Leslie: We count backwards from 1,000 by sevens and we think of warm brownies. | permalink
Leslie: Well, but Chris said that you just had to, you know, tinker with things.
Ben: Yeah he said that because that sounds a lot better than, "We're going to gut it with a machete." | permalink
Chris: I'd love to chat with you. Can I call you?
Ann: You have my phone number?
Chris: No, you couldn't remember your phone number. But you gave me your phone. | permalink
Eric Hochberger is the programmer of TV Fanatic, so please forgive his mediocre writing. His programming is far better. Follow him on Twitter and/or email him. Just don't request threaded comments. They're coming.