After tonight, all fall shows will have wrapped up their seasons, leading to a long, hot summer without original programming outside of mindless E! reality shows, right?
Wrong!
Networks are packing their summer schedules with more new series and episodes than ever before. Which shows will receive the TV Fanatic full court press, with a writer assigned to recap and review them each week, updating the site with the latest quotes, photos, spoilers and more?
Answers and premiere dates are below:
The Bachelorette: May 24
So You Think You Can Dance: May 27
Burn Notice: June 3
Royal Pains: June 3
Lie to Me: June 7
The Good Guys: June 7
Pretty Little Liars: June 8
True Blood: June 13
Futurama: June 24
Rookie Blue: June 24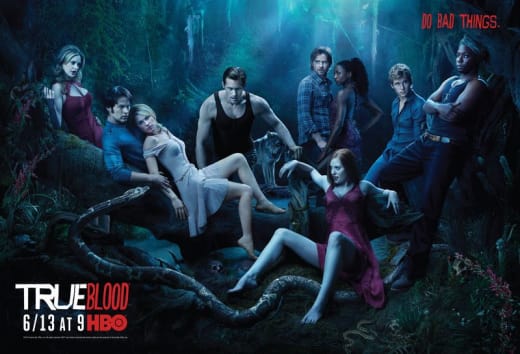 The Gates: June 20
Scoundrels: June 20
Leverage: June 20
Hung: June 27
Entourage: June 27
Rescue Me: June 29
Warehouse 13: July 6
Eureka: July 9
White Collar: July 13
Covert Affairs: July 13
Mad Men: July 25
Weeds: August 16

Are we missing anything? Are there any summer shows you want to see receive the full TV Fanatic treatment? Let us know!
Matt Richenthal is the Editor in Chief of TV Fanatic. Follow him on Twitter and on Google+.