Chace Crawford's Gossip Girl character, Nate Archibald, has (or at least had) the reputation of being a stoner. Perhaps he was just doing some field research late last night?
The star was arrested in his home town of Plano, Texas, for possession of marijuana. He was booked and his mug shot was taken (below), before he was bailed out of jail.
The 24-year-old was busted just after midnight, or early this morning, for possession of marijuana under two ounces, an offense that will carry a misdemeanor charge.
Chace was arrested in the parking lot of a local hangout, Ringo's Pub. Sources say Chace was in a car with a friend when he was busted and cops found a joint - unlit.
When we heard Nate was headed to a darker place, we didn't expect this: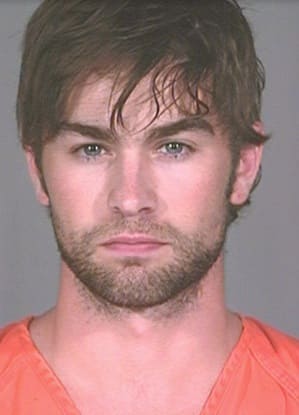 Chace Crawford even broods in mug shots.

We don't expect much will come of this, as marijuana possession for personal use rarely results in stiff penalties. But man ... that picture. If Chace ever needs to audition for a role as a hardened criminal and/or sociopath, he can always produce this one for the director.
Steve Marsi is the Managing Editor of TV Fanatic. Follow him on Google+ or email him here.