While Glee fans are excited about the already-announced casting additions for season two - such as John Stamos as Emma's boyfriend and Charice as a foreign exchange students - some viewers are worried:
Might these new characters take screen time away from our favorites?
No, says creator Ryan Murphy. In the latest issue of Entertainment Weekly, he assures us:
"They're really there to support the main characters' stories. John Stamos is always going to be a part of Will's story. The emphasis in the second season is on our original characters even though we're adding a few smaller parts. You're gonna get more backstory on all of these kids."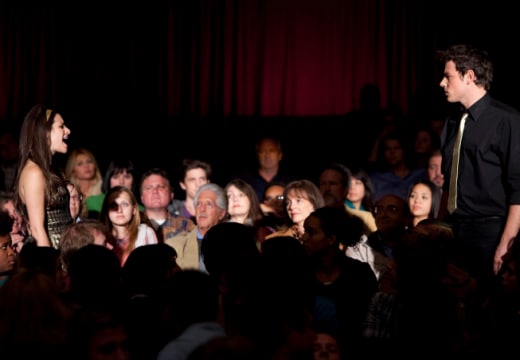 On one in particular, Murphy says, even though she didn't start the show as a key player.
Look for Heather Morris, as Brittany, to be heavily featured in her own episode.
"I feel an obligation to write more for people we already have that are great," Murphy said.
A Brittany-centric hour of television? That's something we can get behind! Discuss it now in our Glee forum!
Matt Richenthal is the Editor in Chief of TV Fanatic. Follow him on Twitter and on Google+.