It's hard to even consider this a TV show. It's more like a live-action version of events we've seen play out on celebrity gossip sites and tabloids months earlier.
Still, our intern went to the effort of sitting through the season premiere and crafting a Kourtney and Khloe Take Miami review (follow the link for a rundown of all the action).
We have to give the Kardashians credit for milking their lives in the public eye to almost incomprehensible lengths, even in today's celebrity-obsessed culture.
Perhaps more impressively, Khloe and Kourtney can still do a show in which there are some things we haven't yet seen, as the second season premiere showed.
"Back in Miami" focused on (seriously) their return to Miami, along with two new additions to the family: adorable baby Mason and infamous d-bag Scott Disick.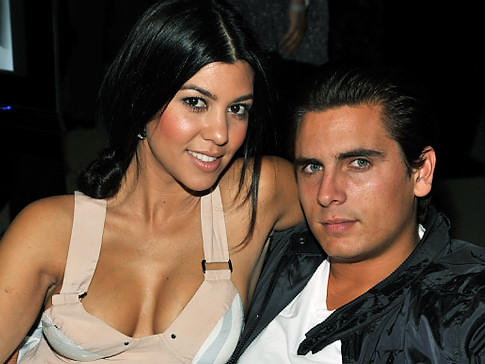 Scott Disick knocked up Kourtney Kardashian last season.
While Kourtney tackles new motherhood in South Florida, sister Khloe struggles with the fact that she's leaving her new husband (NBA star Lamar Odom) behind.
Baby talk aside (these two sound more like Mason than we can even describe), Khloe and Lamar seem like a borderline normal couple, very devoted and happy.
The sisters were also tasked with revamping the Miami Dash store, with Kourtney at the helm. Poor Kourt. Khloe wasn't feeling it and Scott is just a huge loser.
Of course, every reality TV show needs its Scott Disick, who offers a lot of entertainment. Plus, he's not as bad as whomever dropped a D in the dressing room.
The gals had a tough time with the new employees, although when Khloe wants to know which girl talks about sex all the time, that's a good thing in her book.  
All in all, it wasn't a bad start to the new season of the Kardashian Show 2.0. At the very least, it'll be a change of pace from the single girls we saw last year.
A new baby, a new baby daddy, and a new husband, who would have guessed? Hopefully Kim can make some cameos just to instill a sense of normalcy.
You go, girls!