In some ways, Vampire Diaries viewers will see a lot more of Nina Dobrev next season. That's because she'll be taking on the dual roles of Elena and Katherine.
In other ways, however, viewers won't ever see more of the actress. That's because she made it clear this week, at the Monte Carlo Television Festival, that she'll never bare it all on screen.
"I'm very content with not being nude on national television - I enjoy True Blood myself and I watch the show but I'm happy that bra and underwear is as stripped down as I can get for the show."
Don't worry, ladies: Dobrev may never get topless, but the same can't be said for co-stars Ian Somerhalder and Paul Wesley.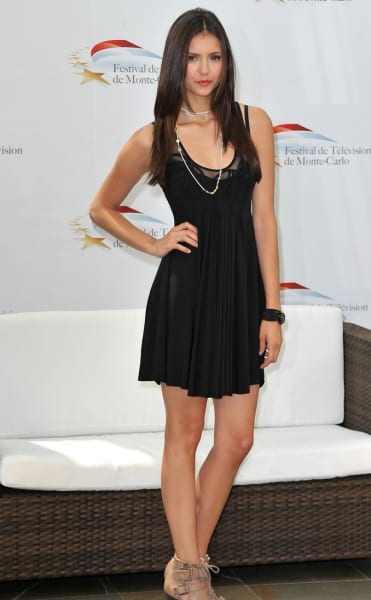 Dobrev was also asked to compare The Vampire Diaries with True Blood and The Twilight Saga in general. She replied:
"I don't think that we're necessarily competitors. We're all kind of in the same genre... but they are all very different. It's like apples and oranges. I have friends in all three of the shows that are vampire related, so I'm very happy for all of our successes."
Matt Richenthal is the Editor in Chief of TV Fanatic. Follow him on Twitter and on Google+.