Following this week's pilot episode of Pretty Little Liars, we have one thing to say to The CW executive that passed on this show: Sucks to be you!
The drama premiered to 2.5 million viewers, making it the most-watched debut in ABC Family history, and earning a higher rating that average episodes of 90210 and Gossip Girl.
The series will move forward with an episode on June 15 titled "The Jenna Thing" (watch a preview for it NOW), along with a special guest-starring appearance.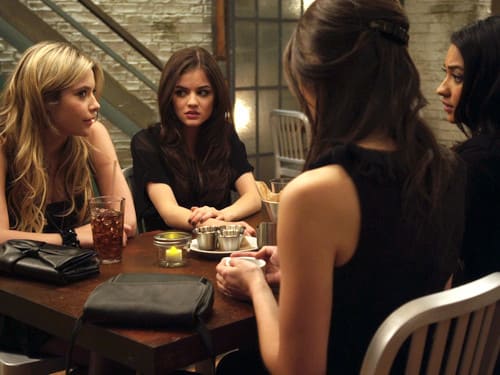 Sara Shepard, the author who penned the books on which Pretty Little Liars is based, will make a cameo later this summer as substitute teacher at Rosewood High School. She'll appear in episode seven.
Says star Lucy Hale of Shepard and her novels: "When I got involved in the show, I went and bought all of [the books]. I'm now on the seventh one... I can't stop reading them. They're addictive."
Matt Richenthal is the Editor in Chief of TV Fanatic. Follow him on Twitter and on Google+.