Last night on The City, Whitney Port received a fright courtesy of the stage, as the title implies, only she was not on it. Rather, Canadian musician Lights that delivered the horror.
Roxy Olin was tasked with getting lights to don some Whitney Eve clothes on stage, but only succeeded in getting her into a jacket, which she dropped to the floor within seconds.
This resulted in a huge fight between the co-workers and friends, who have been at odds for weeks as it is, with Whitney suggesting that Roxy just can't handle it professionally.
A realization you just had, Whitney? We've been saying this for weeks! It's almost as if friends of yours cast on reality shows can't be trusted with serious fashion responsibilities.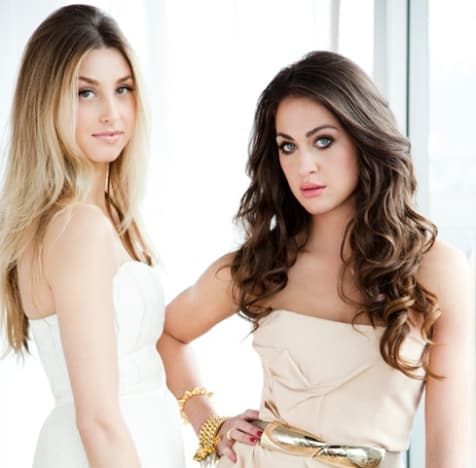 Whitney and Roxy's slowly-building conflict boiled over last night.
Watching Whitney's joy at seeing her line on a celebrity turn to horror when Lights walked on stage wearing the jacket, only to drop it on the floor, was unexpected and sad.
But was this really Roxy's fault?
Yes and no. Of course Roxy can't control what Lights does, as she maintains. However, this was the culmination of so many things and Whitney doesn't make terrible points.
Our City recap notes that Roxy has dropped the ball so many times, it was hard not to see this coming in a sense. It was just a matter of what sent Whitney over the edge.
If you can't stand the heat, get out of the fashion kitchen. Results are all that matters sometimes. Roxy consistently fails to deliver, and blaming others means only so much.
Meanwhile, at Elle, Olivia was tasked with an interview of Prabul Gurung for the Martha Stewart segment they're doing, and ended up donning one of their dresses on the carpet.
This marked the second straight episode in which Joe has openly gushed over the much-maligned Palermo, much to the discontent of Erin Kaplan, who also earned the boss' praise.
As usual, passive-aggressive tension lingers between those two staffers.
Steve Marsi is the Managing Editor of TV Fanatic. Follow him on Google+ or email him here.