We wish we could have awarded numerous winners in this week's Vampire Diaries Caption Contest.
After all, we're huge fans of the one good thing Lindsay Lohan has ever done, Mean Girls, and many readers submitted entries quoting that film.
But "Tom" came away with first place. His entry is posted below and it made us update our Netflix queue to relive this classic comedy. Thanks! And good luck to all next week!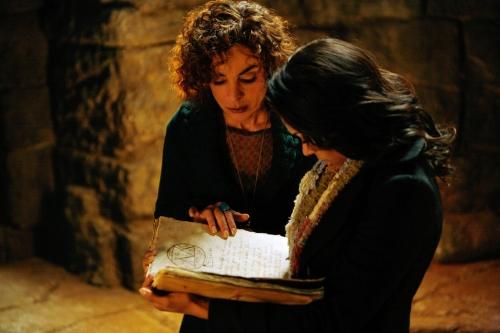 Bonnie: [writing] This girl is the meanest, nastiest girl I've ever met. She is a fugly slut. Do not trust her!
Grams: What are you doing there, sweetie?
Bonnie: Nothing. Just writing something about Elena.
Matt Richenthal is the Editor in Chief of TV Fanatic. Follow him on Twitter and on Google+.