As physician's assistance Divya Katdare on Royal Pains, Reshma Shetty has landed her first major TV role.
She spoke about it with TV Guide this week and gave readers an idea of what's ahead on this USA summer hit...
On the addition of Anastasia Griffith (as Dr. Emily Peck) to the cast: She's going to bring big trouble, and Divya's defenses go up heavily for very good reason. Emily could be causing problems for HankMed, and Divya senses that earlier than the boys do.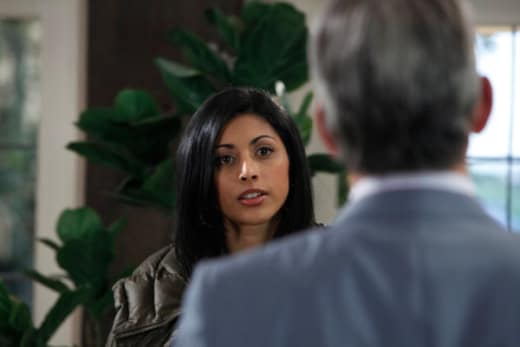 On the future of Divya and Evan: Divya is always going to make fun of that man! Her relationship with Evan is growing. They have a connection because both have issues with their parental figures. The chemistry is obvious - I think it's fun to play with it.
On Divya's arranged marriage: A major story line is how she feels about the marriage and why she's doing what she's doing. Her situation is one faced by many first-generation American/British-Indians. I know we're going to deal with it in a very respectful way, but do it with humor, because that is the show.
Matt Richenthal is the Editor in Chief of TV Fanatic. Follow him on Twitter and on Google+.