With the September 9 premiere of The Vampire Diaries just six weeks away, the cast and crew spent a lot of time at a Comic-Con panel last week previewing season two. To wit:
Read Ian Somerhalder's take on Damon HERE.
Read what Nina Dobrev has to say about Katherine NOW.
Check out Paul Wesley's thoughts on Stefan, Damon and his character's feelings for Elena below.
On Stefan's reaction to the porch kiss: I'm brokenhearted about the kiss between Damon and Elena. Because as sociopathic and malicious as he is, and maybe a murderer, he knows that I love him. It's the worst insult. At this point Stefan doesn't empathize as much or care. He's more like, 'You know what, I'm not going to deal with this guy.'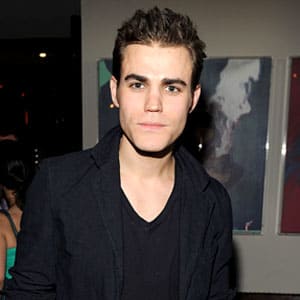 On his feelings for Elena: He loves her. It's sort of a transformation. He's coming to terms with himself, season two is a lot more about acceptance. This is what I am. He's going to do other things. Laugh, be jovial.
On any interest in Katherine: It's  a mix, he thought he was in love with Katherine at one point, she's the person who is responsible for his immortality. It's heavy. He meets her with disgust and at the same time a little bit of interest.
Matt Richenthal is the Editor in Chief of TV Fanatic. Follow him on Twitter and on Google+.