Is Jim Halpert's biggest nightmare about to come true?
Soon after Steve Carell announced that he'd be leaving The Office after next season, we asked readers who they wanted to replace Michael Scott as the Scranton branch manager.
Producer (and star) Mindy Kaling already has her answer: Dwight Schrute.
"I'd love to see Rainn Wilson in that position," Kaling told EW.com "Dwight has become so nuanced - you actually care about him now. I think if [we did a good job laying the groundwork] this coming season, he would be a fantastic boss.
"But that's my dream. It certainly hasn't been approved by people that are more powerful than me and who make those kinds of decisions."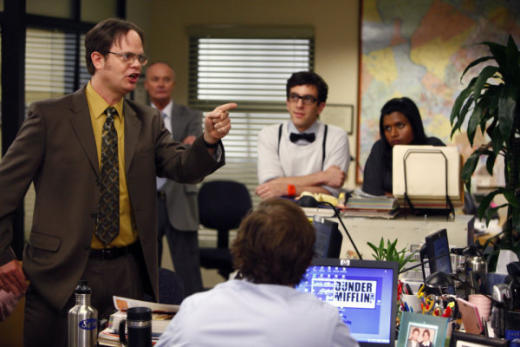 Kaling adds, of course, that Carell would never leave at all in her ideal world.
But assuming he follows through on this decision, she recommends Wilson's character for the gig. Do you agree?
Matt Richenthal is the Editor in Chief of TV Fanatic. Follow him on Twitter and on Google+.