We're getting back to the basics, to what we all fell in love with in the beginning.
So said Jensen Ackles at this weekend's Comic-Con panel for Supernatural, as that show faces a reboot following its fifth season finale in May.
With a few spoilers regarding what's ahead already out there, here's a look at what else Ackles, co-star Jared Padalecki and producers had to say about this CW hit, which moves to Friday nights and premieres on September 24...
A mash of monsters: "There are more monsters," said show runner Sera Gamble. "We really wanna shoot some monsters in the face... so for the first time our mythology loops monsters in."
A year later... The action picks up after Sam and Dean haven't talked for a year, as the latter has been living a normal family life. Said producer Ben Edlund, "Dean is a family man. He has a life and a marriage that he's going to try to protect." But Sam will interrupt this - and hunting will begin again!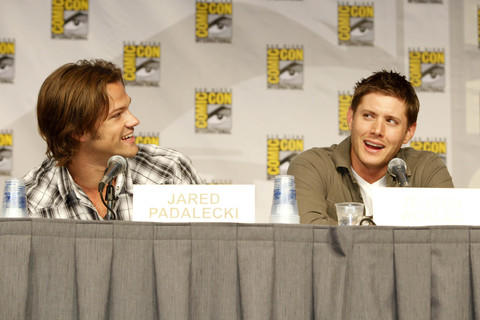 A new Sam? Back from Hell, "Sam's not heartless by any means," said Padalecki, "but he inflicts collateral damage now: Let's just try to fix the biggest problem and figure out the repercussions later."
A new Castiel? Misha Collins said his character's "specific mission at times is going to run counter to Sam and Dean's missions... He won't be the backseat of the Impala sidekick. There was a hard reset on [Castiel's] human emotional side."
Matt Richenthal is the Editor in Chief of TV Fanatic. Follow him on Twitter and on Google+.