Gossip Girl cast member and aspiring rock star Taylor Momsen recently opened up to MTV about her controversial fashion and explained why she fired her stylist.
In other news, Taylor Momsen apparently had a stylist.
"I think firing my stylist has allowed me to be more free. I was getting molded into this thing that wasn't who I am," says Momsen, who turns 17 on Monday.
Between her cleavage-baring lingerie, skimpy minis, garter belts and whatever else she writhes around in, Taylor leaves little to the imagination, as we know.
If you didn't know, watch this racy new music video.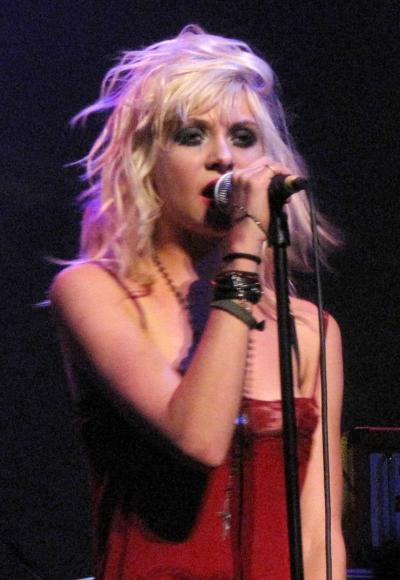 Taylor on stage with her band, The Pretty Reckless.
Her outfits are of her choosing - no stylist required: "I dress for myself. I do myself up kind of like a doll. I have a doll collection and I kind of imitate their outfits."
Says the girl whose best friend is ... we're not gonna touch that one.
The controversy magnet is not against recycling old stuff, either: "I still wear pieces from when I was in f--king middle school." So, like 2008. Talk about thrifty.
Follow the link to check out Taylor's interview with MTV.
Steve Marsi is the Managing Editor of TV Fanatic. Follow him on Google+ or email him here.